Owning one of the brightest helmets on the FIA Formula 3 grid, Grégoire Saucy carries the Swiss flag with a red, white and black colour scheme. With a helmet design that complements his ART Grand Prix #8 car, albeit unintentionally, Saucy talks about the design and how he has changed his racing helmet over the years.
The helmet is white and red because of the Swiss flag. It goes well with the team colours too, but it wasn't done on purpose. These are my colours – I like red and white. There's also a bit of black, but the bare carbon gives a nice contrast. It's basically the same base every year, but there are different concepts.
The graphic work was done by Adrien Paviot who has already done a lot of F1 helmets, for example for Charles Leclerc. He called me and asked me what I wanted. First I wanted the Swiss flag on it, my sponsors around the top, then he asked me what colours I wanted. You can also see all the little crosses everywhere, that's also something I asked and he started designing from there. He gave me some ideas for a helmet and we kept in touch, asking if there were things I didn't like, but through that process, that's how we came up with the design
The Swiss flag at the top is one of my favourite parts, as well as the carbon and the logo of my sponsors, which gives the whole design some character.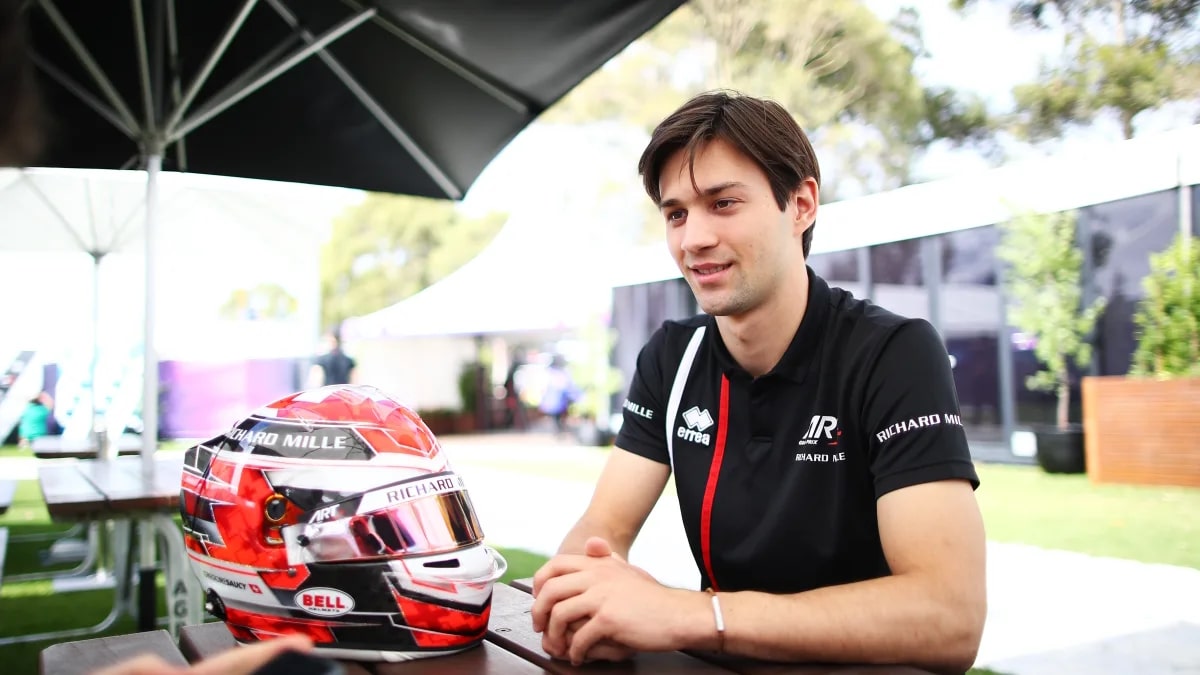 Bell painted it. I spent most of my time with them in single-seaters. I really like them. I've been with them for five years now. I think I'll get another one at some point this year. Maybe Monaco, but maybe at the end of the year at Monza. We'll see. I'll probably have the same design with the white and red, but then I'll have to find one for the final race, that said, I don't have any fixed ideas yet.